Monday, May 28, 2012 at 7:46PM
My mom is in the hospital with terminal cancer. She was diagnosed with breast cancer in 1988 and had a full mastectomy on one side followed by radiation therapy. She was diagnosed with stage four triple negative breast cancer in her bones 23 years later in the summer of 2011. She made good improvements under the care of Vanderbilt's oncologists receiving chemotherapy and then participating in a clinical trial. Two weeks ago she started getting very sick with what we thought was a bad stomach bug. After three trips to the emergency room she was finally admitted. Thursday May 24, 2012 she was diagnosed with carcinomatous meningitis.

Carcinomatous meningitis occurs when cancer cells spread from another tumor site to the meninges (thin layers of tissue that cover and protect the brain and spinal cord). Her symptoms have included nausea/vomiting, back pain, headaches, short term memory loss, and general weakness (she cannot stand up). Initial treatment is a shunt to drain excess cerebrospinal fluid which she had put in on May 25th and felt almost instant relief from nausea and headaches. She will be starting radiation therapy Thursday and she is having a permanent shunt put in tomorrow. Doctors have given her a prognosis of 3-6 months with treatment. She is currently at Northside Forsyth Hospital. She is taking visitors for short periods of time. We hope that she will be strong enough to come home at some point but she will probably end up going to a local hospice.
I knew that some day my mom would die. I even knew that it would be sooner rather than later with her having cancer in her bones. I just never realized it would be so soon. I don't think we are ever ready for this. My mom is only 60 years old. I feel almost beside myself with grief and she's not even gone yet. Part of me hopes that I outlive my children so that they never have to go through this.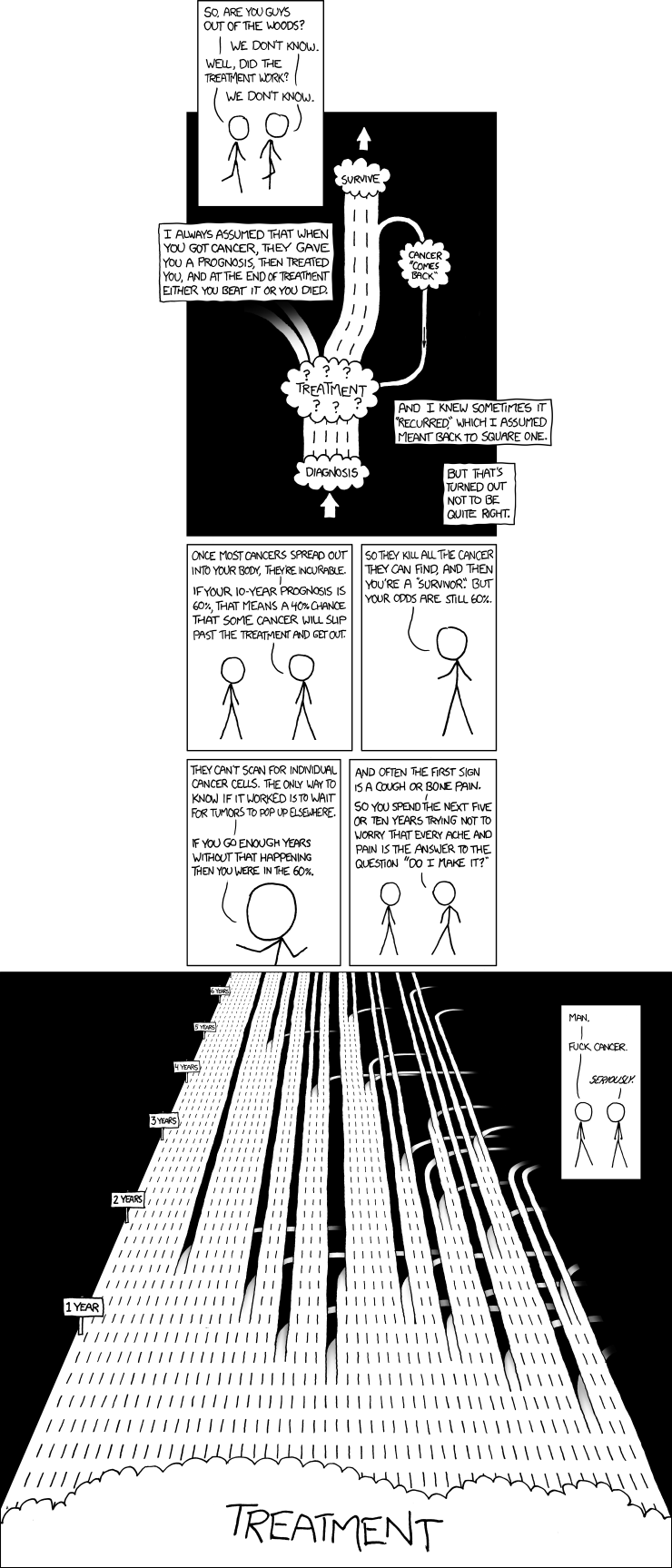 in
Cancer